Private Equity Advisory
Hunt Partners is a Private Equity Intermediary Firm that provides advisory services to Private Equity professionals, senior executives and company owners. Hunt Partners builds a bridge between the current ownership structure and a future partnership with Private Equity Firms. We help to establish trust, candor, and responsive communication that facilitate better understanding of objectives and lead to a more fulfilling and successful experience for all of the transaction's relevant stakeholders.
Wealth Of Experience
Hunt Partners leverages the combined strength of our historical management consulting experience and our executive network to provide differentiated growth opportunities for our strategic partners comprised of Private Equity leaders, C-Level executives and business owners. Our middle market focus brings relevant expertise and due diligence to help transaction's relevant stakeholders make informed decisions, manage uncertainty and create value.
Expertise
Hunt Partners is known for its deep expertise in five growth sectors of the economy: Consumer Goods and Services, Healthcare, Life Sciences, Diversified Industrial and Professional Services. Within these high-growth sectors, we have deep domain expertise and have built relationships with exceptional management partners and top industry executives who can provide outstanding leadership.
Relationships
We foster a culture of excellence and service. In partnership with our sister company, Hunt Executive Search which exclusively conducts C-Level level searches for multi-national major market, mid cap, small cap, private and PE owned companies, we have built a diversified and extensive network of executives interested in buying a company or division they work for, and/or seeking to purchase a company in a specific industry. Hunt Partners has established relationships with major Private Equity firms that are seeking quality proprietary deal flow and see value in working with highly qualified executives possessing clear and insightful business strategies.
Mission
It's the Hunt Partners' mission to work with exceptional executives, develop compelling and defensible business strategies, and create unique investment opportunities for our private equity clients to fund.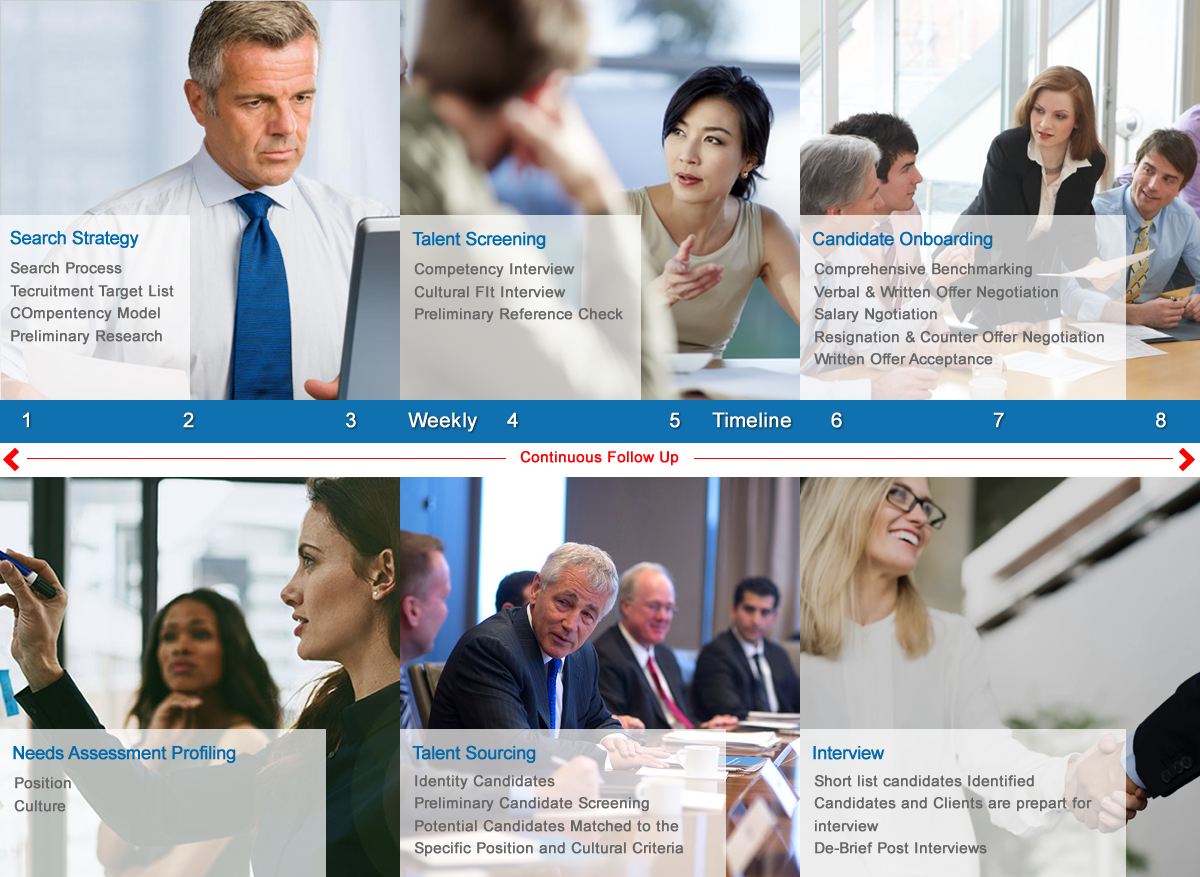 PERFECTED EXECUTIVE SEARCH PROCESS
Since every client is different, every executive search is unique. What remains constant are the high standards we apply when conducting an executive search. We employ a systematic approach that is both comprehensive in scope involving an in-depth investigation of a wide field of well-qualified individuals - and swift. We recognize that most of our clients have urgent needs, and we aim to meet those needs quickly.
We employ a detailed "Lean-Sigma" approach to our executive search process that employs our own internal "Best Practices" not the least of which include transparent milestones and value stream mapping. We conduct all executive searches as discreetly as possible, guaranteeing the confidentiality sought by clients and potential candidates alike.
Boutique executive search services with best in class global network, contacts and market mastery.
Deeply connected and engaged personal service approach, long-term investment in client community and 25 year history of strong relations with both Multi-National leaders and Private Equity partners.