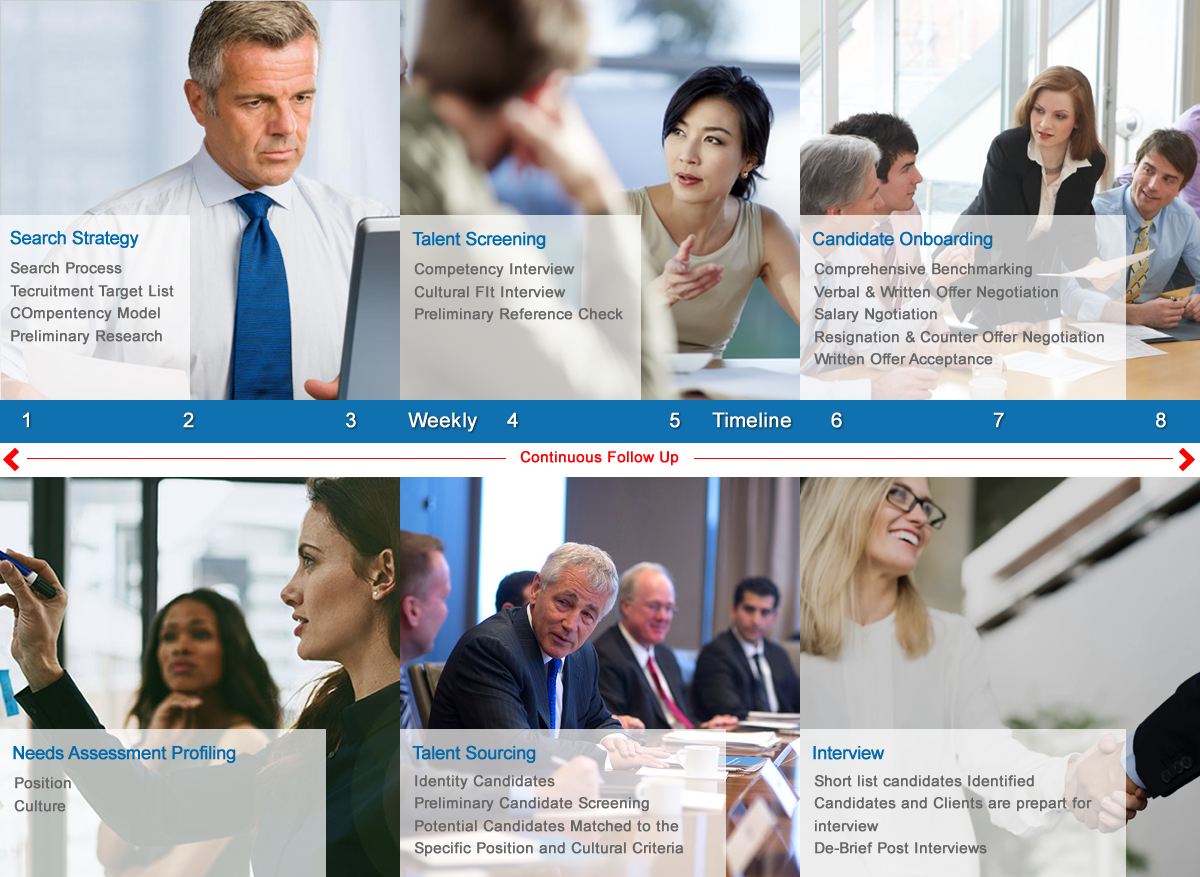 PERFECTED EXECUTIVE SEARCH PROCESS
Since every client is different, every executive search is unique. What remains constant are the high standards we apply when conducting an executive search. We employ a systematic approach that is both comprehensive in scope involving an in-depth investigation of a wide field of well-qualified individuals - and swift. We recognize that most of our clients have urgent needs, and we aim to meet those needs quickly.
We employ a detailed "Lean-Sigma" approach to our executive search process that employs our own internal "Best Practices" not the least of which include transparent milestones and value stream mapping. We conduct all executive searches as discreetly as possible, guaranteeing the confidentiality sought by clients and potential candidates alike.
Boutique executive search services with best in class global network, contacts and market mastery.
Deeply connected and engaged personal service approach, long-term investment in client community and 25 year history of strong relations with both Multi-National leaders and Private Equity partners.